Stimulus Dollars Making a Difference
At Lighthouse, we love our donors. Without you, we would not be able to provide the critical care we do for young people and their families. I recently talked to a new donor who donated their stimulus funds to Lighthouse. I was so moved by their generosity, I wanted to share their story with you.
What prompted you to think about donating your stimulus funds?
It just made sense for us. We haven't been financially affected by the pandemic at all. We were still working. When we got it, it didn't feel right to take it, especially since there have been so many equity issues highlighted through this pandemic. We were very concerned that people of color have been disproportionately affected.
Why did you choose Lighthouse?
We decided we wanted our money to go to an organization providing direct service to people in need. We're not from Cincinnati and had been here less than a year, so we really weren't familiar with the area's nonprofits and which ones were providing direct services. We started by looking online and found Lighthouse. What we thought was really cool about Lighthouse was the holistic approach to providing services. We were interested in the fact that young people can get every kind of help they need instead of just one service and then sent on their way. We really felt like our money would be put to good use. This time has probably been very difficult for a lot of the youth, especially in terms of mental health, and it's great Lighthouse can help them.
Would you encourage other people who don't need the stimulus to donate the funds?
If someone doesn't have a need for it and they are able, I would absolutely say it's a great thing to do. It's wonderful knowing that something positive can happen with your donation. Unlike the first wave of stimulus when there was such a great deal of uncertainty, many people may know now how stable their employment and financial situation is; they may know if they're in a position to donate this time around.
If you would like to learn more about Lighthouse and how your stimulus funds would be put to good use to help young people in need, please feel free to contact me at jwabler@lys.org. I'd love to hear from you!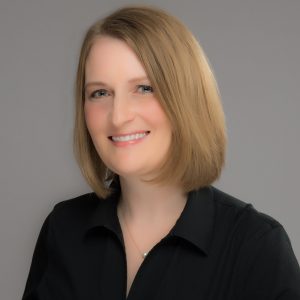 Jessica Wabler
VP, Development & Grants