Personal Responsibility Education Program (PREP)
The Personal Responsibility Education Program (PREP) is a statewide initiative aimed to reduce teen pregnancy, HIV, and sexually transmitted infections in youth 14-21 years of age residing in foster care and the juvenile justice systems in Ohio. The PREP evidence-based curriculum is also designed to give youth additional skills they need to successfully transition to adulthood. Topics include healthy relationships, financial literacy, and career-building.
The Ohio PREP Statewide Initiative is federally funded and administered by the Ohio Department of Youth Services through regional partners. Ohio University's Voinovich School of Leadership and Public Affairs provides technical assistance and evaluation services.
Lighthouse Youth & Family Services offers free PREP training to organizations in Ohio PREP Region 4.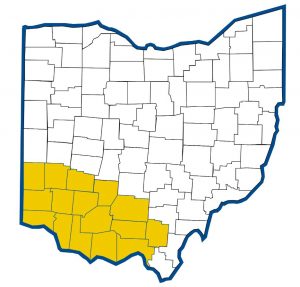 Ohio PREP Region 4 includes the following counties: Adams, Brown, Butler, Clermont, Clinton, Fayette, Green, Hamilton, Highland, Jackson, Montgomery, Pike, Preble, Ross, Scioto, and Warren.
Training programs available include:
Training of Educators (TOE) – Four 3.5-hour sessions prepare your staff to deliver the PREP curriculum in person to your youth participants. These sessions include walkthroughs and demonstrations of the PREP curriculum, supplementary concepts about inclusive and trauma-informed language, and the opportunity to practice facilitating an activity. Attendees must attend all four sessions in order to be eligible for PREP certification.
Youth Cohort – If your organization isn't able to facilitate the PREP curriculum (for instance, you are not currently meeting in-person with clients), Lighthouse facilitators can digitally provide the PREP curriculum to a group of about 6-10 young people. We ask that most of your group members be between the ages of 14-21. The PREP curriculum is composed of 13 sessions, each one hour long, and should be completed over a maximum of 7 weeks.
Beyond the Birds and the Bees – This two-hour training helps increase knowledge and skills around talking to young people about sexual health. We can offer Beyond the Birds and the Bees to your staff as a standalone option or as a preparation for the TOE. We can also offer this training to parents/foster parents/guardians at your agency.
IF YOU'RE INTERESTED IN DISCUSSING YOUR TRAINING NEEDS AND OPTIONS,
PLEASE CLICK HERE TO CONTACT US NOW.
Please note that until further notice, all our training is held via Zoom.