Donate Cryptocurrency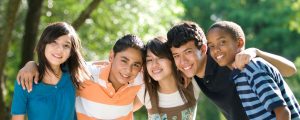 Lighthouse Youth & Family Services is a safe space that promotes hope and healing in our community. Whether it's therapy, residential treatment, foster care, emergency shelter, or housing, every young person receives personalized care and unconditional support.
Donate now and join us in creating a community where every young person has the opportunity to thrive.
How Your Donation Helps
Your gift will make a difference for a young person who is hurting. For more than 50 years, Lighthouse has welcomed youth, offering safety and comfort when it may seem no one else cares. Lighthouse provides a wide range of services for young people and their families: mental and behavioral health services,  residential treatment, foster care, emergency shelter, a resource center for homeless youth, housing, and life skills training. Every token you donate is put to work as soon as possible.
Tax Benefits
Bitcoin and other cryptocurrency donations are one of the most tax efficient ways to support Lighthouse. The IRS classifies cryptocurrency as property for tax purposes.  When donating crypto, you receive a tax deduction for the fair market value of the crypto, and you avoid the capital gains tax you would have incurred if you had sold the crypto and then made a donation. That means you're able to donate more, as well as deduct more from your taxes.
Accepted Cryptocurrencies
We accept the following cryptocurrencies: Bitcoin (BTC) Ethereum (ETH) USD Coin (USDC) Dai (DAI) Dogecoin (DOGE) Basic Attention Token (BAT) Ethereum Name Service (ENS) 0x (ZRX) 1inch (1INCH) Aave (AAVE) Alchemix (ALCX) Amp (AMP) Ankr Network (ANKR) ApeCOIN (APE) API3 (API3) Audius (AUDIO) Axie Infinity Shards (AXS) Balancer (BAL) Bancor Network Token (BNT) BarnBridge (BOND) Bitcoin Cash (BCH) ChainLink (LINK) Civic (CVC) Compound (COMP) Curve (CRV) Decentraland (MANA) DeFI Pulse Index (DPI) Dogelon Mars (ELON) Enjin Coin (ENJ) Fantom (FTM) Fetch AI (FET) Filecoin (FIL) Gala (GALA) Gemini Dollar (GUSD) Injective Protocol (INJ) Keep3r (KP3R) Kyber Network (KNC) Lido (LDO) Liquity USD (LUSD) Liquity(LQTY) Litecoin (LTC) Livepeer (LPT) Loopring (LRC) Magic Internet Money (MIM) Maker (MKR) Maple Finance (MPL) Mask Network (MASK) Merit Circle (MC) Mirror Protocol (MIR) Moss Carbon Credit (MCO2) Numeraire (NMR) Orchid (OXT) PAX Gold (PAXG) Polygon (MATIC) Quant (QNT) Radicle (RAD) Rally (RLY) Raydium (RAY) Ren (REN) Render Token (RNDR) Saber (SBR) Shiba Inu (SHIB) Skale (SKL) Smooth Love Potion (SLP) Solana (SOL) Somnium Space (CUBE) Spell Token (SPELL) Storj (STORJ) SushiSwap (SUSHI) Synthetix (SNX) Terra (LUNA) TerraUSD (UST) Tezos (XTZ) The Graph (GRT) The Sandbox (SAND) UMA (UMA) Uniswap (UNI) Wrapped Centrifuge (wCFG) Yearn.Finance (YFI) Zcash (ZEC)
*Please send only one of the exact cryptocurrency listed. Do not send any other cryptocurrencies (including layer 2, wrapped tokens, NFTs or other ERC-20 tokens not listed). Your donation may be lost. We're unable to give refunds. For more information, click here.
All cryptocurrency donations made via The Giving Block are nonrefundable. Your donations are often immediately converted into fiat and there are no refunds on any donations made in cryptocurrency. We are not able give refunds if you changed your mind, sent the wrong cryptocurrency, or made the wrong decision. The Giving Block does not, has not, and will never offer any form of cryptocurrency airdrop, goods or services in return for a donation.
If you need assistance, please contact VP, Development & Grants, Jessica Wabler, at 513-487-7101 or jwabler@lys.org.