Carly's Story: I was a homeless teenager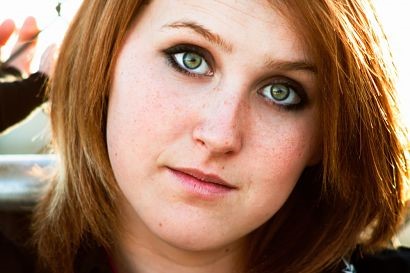 My name is Carly* and I was a homeless teenager.
Desperate and afraid, freezing and hungry, another girl told me about Lighthouse. When I got to the shelter, they welcomed me, and for the first time in a long time, I had a safe place to sleep. Soon after that, I moved to New Beginnings, a Lighthouse group home. I got into my share of trouble during my three years there. I was angry and had a nasty attitude; yet, the staff never gave up on me.
When I was 17, Lighthouse gave me the chance to move into my own apartment through its independent living program(a program under Youth Housing Opportunities). The apartment came with everything I needed so I could focus on kerning how to take care of myself. With the help of Lighthouse staff, I learned things like how to do laundry, clean a bathroom, and make a budget. They also gave me a bus pass. This let me get to work on time and never miss a shift. Not having to rely on someone or limit myself to jobs only within walking distance made a big difference for me.
Today, I live in my own apartment, have a full-time job, and am working to get my GED. My experience with Lighthouse made me who I am today. Without the help of people like you, Lighthouse could not have been there for me. Please help give young people a reason to hope.
*Name is changed to protect confidentiality.