Empowering Potential: Lighthouse Youth & Family Services
In place of the 2021 Beacon of Light Humanitarian Awards Gala, Lighthouse produced a television special, Empowering Potential.
Empowering Potential features the life-changing stories of young people and families you've helped through Lighthouse, stories of courage, resilience, love, and hope. You'll meet a young mother escaping homelessness, a Lighthouse foster parent who welcomes kids with open arms when their world is darkest, a nurse concerned about her baby's development, and a Lighthouse specialist helping young people heal and grow.
Click below to watch
EMPOWERING POTENTIAL featuring the Beacon of Light Humanitarian Awards
The half-hour special also pays tribute to our Beacon of Light Humanitarians Eileen Chalfie and Dr. Monica Newby as well as our President's Award honorees: Steve Campbell, Ken Feldmann, Robert E. Rich, and Robert C. Zepf.       Photos Courtesy Helen Adams Photography
Click here to make a donation.
DIAMOND SPONSOR


PLATINUM SPONSORS
Natasha Cavanaugh and the Bill & Melinda Gates Foundation
Dr. Bruce and Peggy Greenberg
3-hab LTD.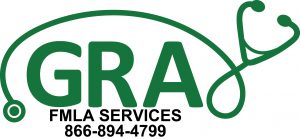 GOLD SPONSORS
Carolyn and Steve Campbell
Eileen and Jim Chalfie
Fifth Third Bank
Fort Washington Investment Advisors Inc.
Jerry Mellman and Alice Horn
Phil and Beth Montanus
PNC Bank
Robert E. Rich
Carole and Edwin Rigaud
Nicole Seinen
Drs. Lawrence and Frances Unger
Ginger and David Warner
SILVER SPONSORS
Dara and Andy Abel & Karen and Fred Abel
Bahl & Gaynor Investment Counsel
C-Forward
Cincinnati Children's Hospital Medical Center
Ken and Cathy Feldmann
GE Aviation, Advanced Military Engineering
Graphic Village
Jewish Hospital-Mercy Health
Thomas and Jean Macejko
McSwain Carpets & Floors
Pet Brands
Chris Ryan
Jean Sepate and Peter Djuric
Nancy and Phil Shepardson
Taft Law
BRONZE SPONSORS
Clark Shaefer Hackett
ComDoc
TORCHBEARER SPONSORS
Ellen and Stewart Dunsker
Howard and Mary Elliott
Mary and Paul Hemmer
Living with Change Foundation
Mercedes Benz of Cincinnati
Mercedes Benz of West Chester
Judy and Scott Oakman
Charles and Susan Skidmore
Jody Yetzer and Alexander Kayne
AMBASSADORS
Leonard and Ann Berenfield
Dabby Blatt
Cincinnati-Hamilton County Community Action Agency
Elena and Stephen Comeaux
Mady Gordon
Gerald Greene
Roslyn Harkavy
Lynn Hensler
Marcia and Jim Kennedy
James and Linda Miller
Ohio Capital Corporation for Housing
Chris and Beth Pollock
Nancy and Charlie Postow
Howard and Phyllis Ringel
Mary Risinger and Michael Ottlinger
Rumpke
Alberta and Robert Schneider
Allen and Margie Schneider
Karen and Ivan Silverman
H. Louis and Mary Sirkin
Barbara and Ronald Stern
William Stockelman
Jeff Thomas and Kent Shaw
The Valentine Family
Diane Cleveland Wachs
Gary Zola