Wigs & Waffles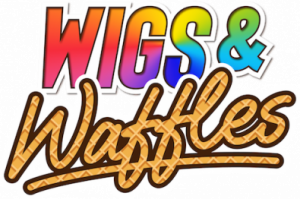 SUNDAY, JUNE 4, 2023
11:00 AM – 2:00 PM
RHINEGEIST BREWERY
Enjoy a morning filled with fun, drag, brunch and drinks and support the LGBTQ+ youth community at the same time! Sponsorships and Early Bird tickets are on sale now! Purchase your sponsorships and tickets early. This event was sold out last year!
Wigs & Waffles and Cincy Drag Brunch is supporting Lighthouse Youth & Family Services' programs aimed to help the LGBTQ+ community. Lighthouse Youth & Family Services is the local agency LGBTQ+ young people turn to and rely on when they need help. Every service at Lighthouse reflects inclusion and supports each LGBTQ young person on their unique journey in ways to ensure they thrive. Lighthouse Youth & Family Services is proudly recognized by the Human Rights Campaign as an Innovator in Supporting and Serving LGBTQ Youth and Families.
Click here to become a sponsor or buy a ticket for Wigs & Waffles 2023.
For information about Cincy Drag Brunch and future events, please visit www.cincydragbrunch.com or email Justin Hucke at justin@cincydragbrunch.com.